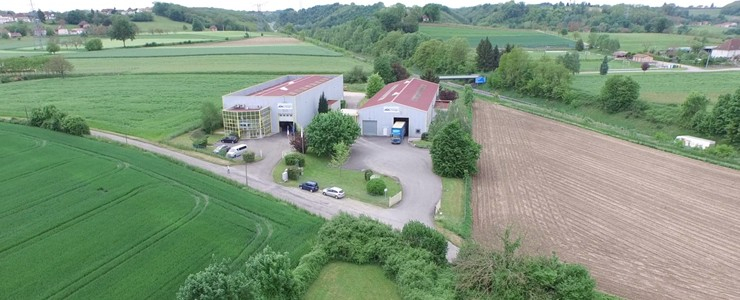 About us
Aluminium Martigny France is a French company with an international dimension. Our specialization in the field of non-ferrous metals makes us a key partner of foundry operators and owners.
The business focuses on production and trading :
Design and production of foundry fluxes, die coats and lubricants for the treatment of non-ferrous metals. Aluminium Martigny France is the French leader in the manufacture of foundry products.
Development of its own range of machinery and equipment, which evolves according to customer needs.
Opening of an equipment department supported by exclusive and trusted partners internationally renowned in their fields of competence.
Aluminium Martigny France has made a name and reputation beyond its borders, thanks to its professionalism, flexibility and availability of the team, always attentive to customers, partners and their specificities.
Large groups such as Morgan Advanced Materials and HENKEL Technologies have put their trust in Aluminium Martigny France for the promotion and development of their product ranges on the French market.
Aluminium Martigny today remains a human-sized company that has managed to grow intelligently and has become indispensable in the field of non-ferrous metals.
---
Research & Development
Aluminium Martigny France has its own research laboratory where all manufactured products are designed and tested. It fully complies with the requirements of the ISO 9001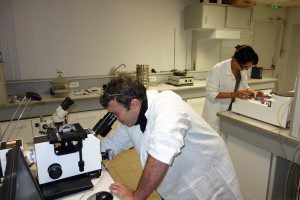 ---
Key figures
| | |
| --- | --- |
| ANNUAL PRODUCTION | 5000 tonnes per year |
| TURNOVER | €5.8 million |
| TEAM | 20 employees |
| NUMBER OF COUNTRIES WE EXPORT TO | 30 |
| NUMBER OF CUSTOMERS | 400 |
---
History
1992 : The Aluminium Martigny group (Switzerland)  specialising in aluminium electrolysis ; casting and billet forging for extrusion and production of casting alloys ; continuous casting first and second fusion processes,  decided to diversify its activities. Aluminium Martigny France was created. This French factory specializing in the design of foundry flows, led by a team of specialists in aluminium and non-ferrous metals is located in Chimilin, a village in the heart of the dynamic  Rhône-Alpes region.
1997 : The purchase of a lubricant and corrosion inhibitors factory, enabled the company to double in size.
2001 : Guy EBERSCHVEILER, Managing director of  Aluminium Martigny France, took over the  company for which he had worked for 10 years, and  employed his own vision in the development of future projects.
2010 : Purchase of the French subsidiary Morgan Thermic SAS, from the English group MMS Morgan Advanced Materials, manufacturer of crucibles.
2015 : The two Eberschveiler's daugthers takeover the family business